Say Goodbye to Lawn Care Stress: 4 Reasons to Hire a Pro
Maintaining a beautiful, green lawn can be a daunting task for busy homeowners. This is especially true if you don't have the time or expertise to do everything your lawn needs. From tasks like watering and mowing, to more involved chores such as dethatching and aerating, the world of lawn care can become overwhelming very quickly. This is where the pros come in. In this article, we'll go over a few of the many benefits of hiring a professional lawn care company.
Save Time and Energy
One of the biggest incentives for hiring a professional lawn care company is how much time and energy you'll save. Instead of spending your Saturdays sweating in the hot sun taking care of your yard, get that time back to relax or spend time with family and friends. Depending on the size of your yard, you could be gaining several valuable hours back to your weekend. Not to mention the physical exertion of lawn care can be too much for some homeowners. Repetitive bending, heavy lifting, and high temperatures make it difficult for some to complete their lawn care tasks. Let a lawn care professional take care of your yard for you and get your weekends back.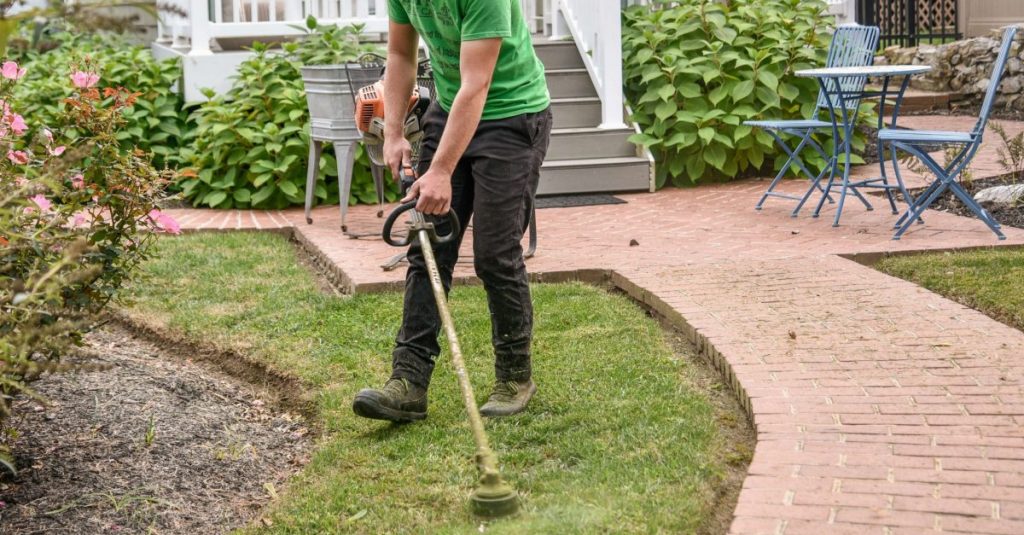 Expert Care and Attention
Another excellent reason to hire a lawn care company is to get expert care and attention. Hiring a highly-rated lawn care professional ensures your lawn gets everything it needs to look its best. Chores such as fertilizing, weed control, pest control, aerating, and dethatching are most effective when done consistently at specific times throughout the year. Many homeowners are actually damaging their lawns in their attempt to handle all these things on their own. Check out this post on common mistakes homeowners make. Hiring a pro to handle these tasks for you ensures they're done at the best times and in the best way possible for your lawn.
Professional Equipment
Purchasing large equipment required for some jobs is a huge financial burden for homeowners. Not to mention, you'll only use that machinery once or twice a year in most cases and need to store it somewhere for the rest of the year. Hiring a professional for these tasks, such as aeration, can actually save you money. While professionals are able to offset the high costs of professional-grade equipment by doing a high volume of jobs, it's harder for the average homeowner to make those purchases. Professionals also use their equipment regularly and are very familiar with how it works and are able to get jobs done quickly with significantly fewer errors. Homeowners might find themselves relearning how to use their machinery every spring, which takes up even more time.
Increase Property Value
Having a beautifully maintained green lawn increases curb appeal and the value of your home. Curb appeal goes a long way when it comes to selling or renting your home. Prospective buyers or renters will appreciate a lawn that is clearly well-cared for. Compared to other homes with yellowing lawns and heaps of weeds, a nicely manicured lawn will win every time. Prospective buyers won't feel like they're walking into a huge undertaking to get the yard in good condition.
Whether you want more time to spend with your loved ones, the physical exertion is too much, or you lack key lawn care knowledge, hiring a professional lawn care company is a no-brainer. Getting expert care with professional-grade tools will make an immense difference and get you on the right path for a beautiful lawn. If you live in the Cedar City or Enoch, Utah area, call Cedar Lawn Care to see how we can help achieve your lawn goals.