Lawn Trimming Cedar City and Enoch Utah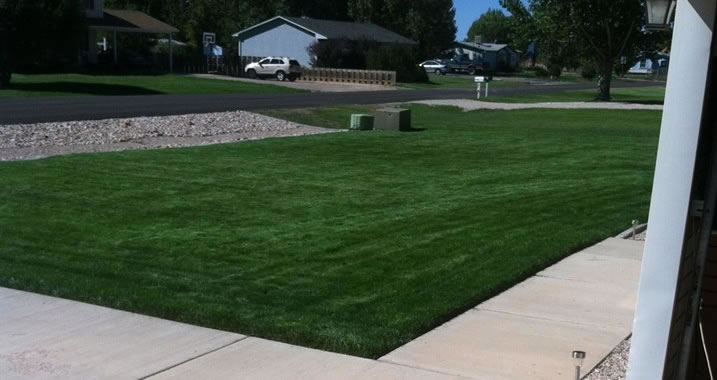 We Trim Around The Edges Of Your Lawn
For a nice, sharp appearance and improved curb appeal
Mowing a lawn knocks down the majority of the grass and helps make the yard look maintained but without a proper trim along the edges, the job will look messy.  Trimming around the edges of your lawn, around gardens, around trees and other areas that a mower won't reach helps sharpen up the defining lines of your property.  For a neat, clean appearance to your landscape where grass meets other surfaces, trimming the edges of your lawn is a must.
Cedar Lawn Care is a family owned and operated local lawn and garden maintenance company based out of Cedar City, Utah.  We specialize in lawn mowing and we include trimming around the edges of your lawn as part of our regular lawn mowing programs or as a standalone service for both residential and commercial clients.
Lawn Trimming and Edging Services Cedar City
Trimming around edges of lawn
Whether you need a high visibility lawn on your commercial boulevard kept in excellent shape or you manage a home owner association looking for professional lawn care or you'd just like a one-time service to get your lawn back into a manageable state, we can help!
Why Choose Cedar Lawn Care For Your Lawn Mowing and Trimming?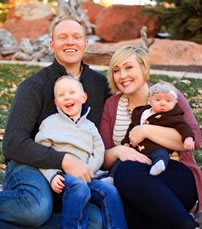 When you choose Cedar Lawn Care you are partnering with a small, locally owned and family run business.  We're large enough to take care of all your lawn edging and lawn maintenance needs but we're still small enough to give your lawn the specific care and attention it deserves.
We believe in providing good value and complete customer satisfaction through a job well done.  Our employees are expertly trained and will conduct themselves like true professionals on your property.  You be the judge of our work! If you're not happy with the work we perform on your property- we'll fix it… For Free or there is no charge for the service.  It's really that simple!
If you'd like an estimate for trimming around the edges of your lawn or regular on-going lawn maintenance please give us a call (435) 559-4302 or fill out our contact form and we'll get right back to you.