Tree Trimming Cedar City and Enoch Utah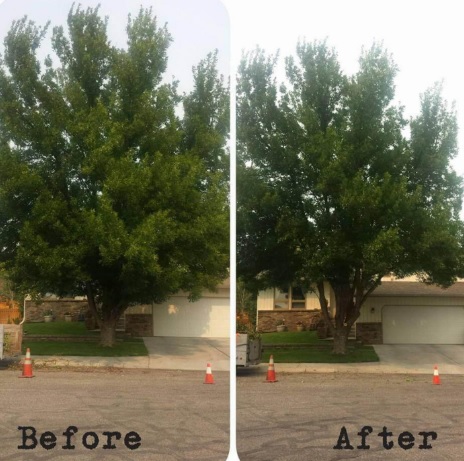 Trimming and Thinning Your Trees Helps Keep Them Strong and Healthy
We specialize in pruning and trimming trees in Cedar City & Enoch Utah.
Do you have trees on your property that provide shade or fruit for your use?  Do you feel your trees are overgrown with no rhyme or reason to the way they are growing?  Keeping your trees pruned and tidy can help the curb appeal of your property up, as well as allow your trees to breathe, and influence the way the tree grows.  With the correct pruning, a tree can be made grow in a way that is ideal for it's structural integrity greatly minimizing broken limbs and other issues.
Cedar Lawn Care is a family owned and operated local landscape maintenance company based out of Cedar City, Utah.  We specialize in trimming trees, hedges, shrubs and other decorative bushes along with our regular lawn mowing programs or as a standalone service for both residential and commercial clients.  We can provide tree trimming and pruning services for properties like HOA's, townhomes and other residential developments too.
Backed with over 15 years of lawn care experience and our rock-solid, service satisfaction guarantee you can't go wrong when you choose Cedar Lawn Care to trim and care for the hedges or bushes on your property!
From pruning overgrown and neglected trees into a uniform shape to maintaining all of the shrubs and decorative bushes on your property our team of experts will be able to keep your landscaping healthy and looking great.
Tree Trimming and Pruning Cedar City Utah
Fruit Tree Pruning for Ideal Fruit Production
Dead Pruning
Tree Crown Raising
Tree Crown Thinning
Tree Crown Lifting
Tree Pollarding
How Our Tree Trimming Process Works
There are limits to the size of trees we are able to work on.  This is limited by what we can "safely do" with the equipment we have.  We can only prune and trees that we can reach with a ladder and pole saw.  If a ladder is not possible we suggest working with a local arborist who can take care of any dangerous tree trimming.
We start with our initial consultation.
We will listen to your requirements, making any necessary suggestions.
We will work with you to determine the trees that need pruning.
We show up on the scheduled days and prune your trees as promised.
The end result is healthy trees with a clean, uniform look.
The final cost of your tree trimming will be determined by how long we feel the job will take as well as how much debris we will haul off.  We'll also need to consider the site accessibility and collection and disposal of all the trimmings. We'll only be able to provide you with an accurate estimate for pruning and maintaining your trees after a site visit.
Why Choose Cedar Lawn Care To Trim Your Trees?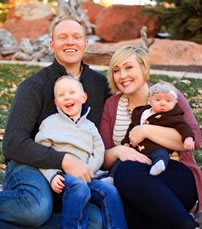 We have been all in with yard maintenance including Tree Trimming services for over a decade.  Over the course of these years we see hundreds of jobs, and therfore are able to tweak and perfect how we do these jobs for ideal results.
When you choose Cedar Lawn Care you are partnering with a small, locally owned and family run business.  We're large enough to take care of all your hedge and bush trimming and lawn maintenance needs but we're still small enough to give your property the specific care and attention it deserves.
We believe in providing good value and complete customer satisfaction through a job well done.  Our employees are expertly trained and will conduct themselves like true professionals on your property.  You be the judge of our work! If you're not happy with the work we perform on your property- we'll fix it... For Free or there is no charge for the service.  It's really that simple!
If you'd like an estimate for Tree Trimming, hedge trimming, or regular on-going lawn maintenance please give us a call (435) 559-4302 or fill out our contact form and we'll get right back to you.