Yard Clean Ups Cedar City and Enoch Utah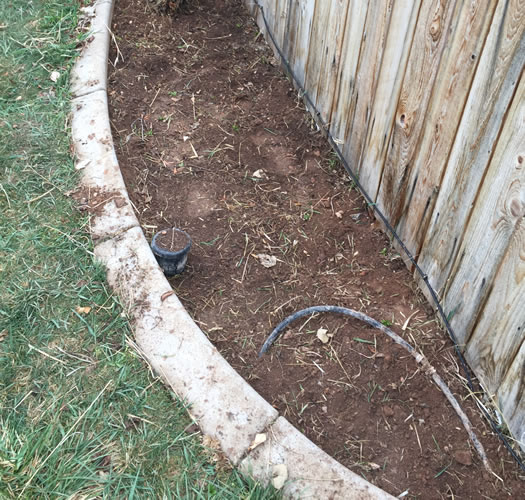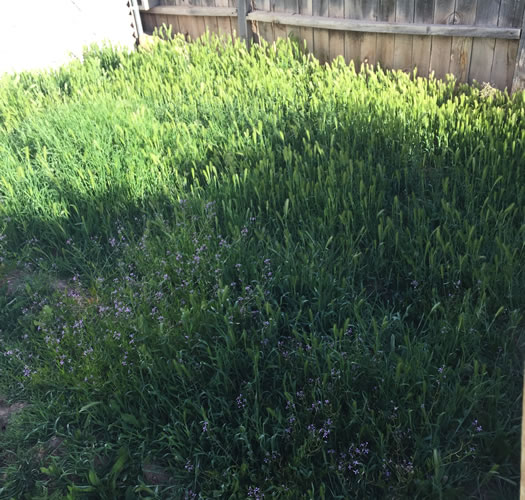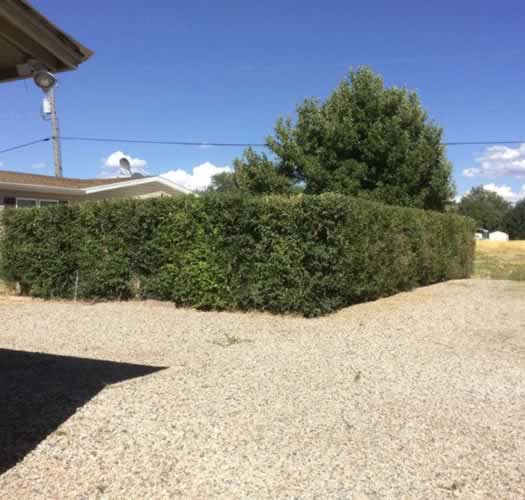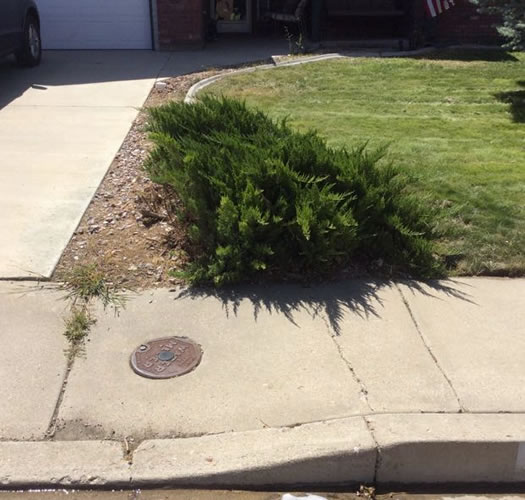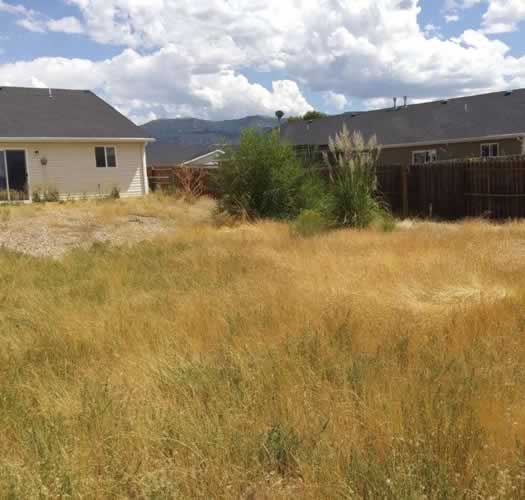 Yard & Garden Clean Up Services Cedar City & Enoch Utah
We get neglected front and back yards back into a manageable state!
Does your front or back yard currently stand out for all of the wrong reasons?  If your property hasn't been maintained and has become overgrown with knee high grass, uncontrollable weeds and or brush it can be overwhelming.
Maybe you've just bought the home and the yard needs a good once over?  Maybe you've had renters who weren't properly caring for the property?  Maybe you are from out-of-town and want someone you can trust to ensure the work is done properly?  If your yard needs a good clean up we're more than happy to help you get your property back into a manageable state.
Cedar Lawn Care is a family owned and operated local lawn and garden maintenance company based out of Cedar City, Utah.  We specialize in yard clean up services as part of our regular lawn mowing programs or as a standalone service for both residential and commercial clients.
We can provide yard and garden clean ups for properties like HOA's, townhomes and other residential developments.  Backed with over 12 years of lawn care experience and our rock-solid, service satisfaction guarantee you can't go wrong when you choose Cedar Lawn Care to clean up your yard!
Yard Clean Up Services Cedar City & Enoch Utah
Brush Removal Services Cedar City & Enoch Utah
If your property has a large amount of brush that is cluttering up your usable land we'll help you reclaim it!  As part of our yard clean up services we can knock down brush and remove it from your property.  You'll end up with more usable space and a property with increased curb appeal.
Hedge & Tree Trimming
Has it been a while since you last trimmed that hedge or had those fruit trees pruned? Hedges, shrubs, bushes and trees only compliment your landscaping when they are well maintained and healthy in appearance.  Maybe they provide privacy?  Maybe they provide a sound barrier from a busy road?  By taking proper care of your plants you'll be able to ensure their healthy growth and as they grow healthy hedges and trees especially contribute to increased property values.
Why Choose Cedar Lawn Care For Your Yard or Property Clean Up?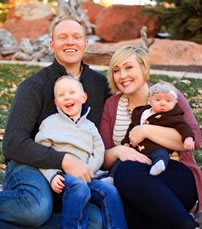 When you choose Cedar Lawn Care you are partnering with a small, locally owned and family run business.  We're large enough to take care of all your lawn edging and lawn maintenance needs but we're still small enough to give your lawn the specific care and attention it deserves.
We believe in providing good value and complete customer satisfaction through a job well done.  Our employees are expertly trained and will conduct themselves like true professionals on your property.  You be the judge of our work! If you're not happy with the work we perform on your property- we'll fix it... For Free or there is no charge for the service.  It's really that simple!
If you'd like an estimate for your yard clean up or regular on-going lawn maintenance please give us a call (435) 559-4302 or fill out our contact form and we'll get right back to you.